Our Winter Camp of Jr. and Sr. High will be Jan. 17th-20th at Riverview Bible Camp. The Cost is $125 per student before Jan. 1st. After Jan. 1st, the Cost is $150. Register your student today!

Scholarships are available for students who are in need of financial assistance. Please contact Pastor Sam Kraemer for more info at skraemer@valley4th.com.

Join us as we partner with other like minded local churches in the the Spokane area to hear God's Word preached, gather for worship, and engage in community.
Arrive--6:30pm
Games--6:30pm-7:00pm
Food--7:00pm-7:10pm
Announcements/Worship--7:10pm-7:30pm
Bible Teaching--7:30pm-8:00pm
Small Groups--8:00pm-8:30pm
Dismiss--8:30pm
Arrive--6:30pm
Food/Hangout--6:30pm-7:10pm
Announcements/Worship--7:10pm-7:30pm
Bible Teaching--7:30pm-8:00pm
Small Groups--8:00pm-8:30pm
Dismiss--8:30pm


Whoever you are, wherever you're from, you are welcome here.
Our youth ministry seeks to help students grow in their relationship with God and each other. Our Midweek services are the primary means by which we seek to accomplish this. Each week we start by setting time aside for students to interact with each other--whether it is through a game or a slice of pizza. We also sing songs together every week in order to worship God through music. This time of worship is led by our youth band. Later, we worship God by teaching the Bible to our students. Lastly, students break up into smaller discussion groups. These groups are designed to help students dig deeper into the messages by discussing it with their leaders and friends. It is also a great place to share prayer requests.
Get Connected. Go Deeper.

9:15am-10:15am

*Sunday Morning youth gatherings take a break for the Summer after June 9th.
Sunday mornings provide an opportunity for students to study various topics that are essential to growing in their faith. These meetings are more of a Bible study rather than another Sermon. Students will be exposed to topics ranging from "Core Christian Beliefs" to "How to share their faith." These Sunday Morning studies are not meant to serve as a church service for our students. Instead, students are encouraged to stay for our normal worship service at 10:30am-12:00pm.
Camp ministry plays a strategic role in our youth ministry. For many students, our camp ministry provides an opportunity for them to trust in Jesus for the very first time. For others, it is the event that allows them to recommit their lives to Jesus. Or, camp was the setting where they experienced tremendous growth in their relationship with God. Whatever the case may be, camp consistently helps students build a closer relationship with God and others.
Worship Leader/8th Grade Boys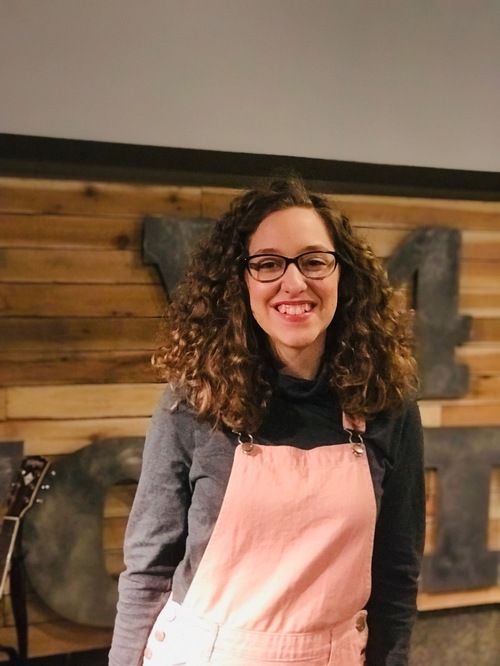 Girls Leader/Worship Leader
We'd love to hear from you. Fill out the form below to get started.